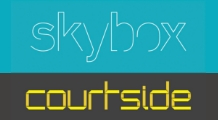 Resident Reviews
|Recommended: YesIt's cute — The big windows in every room make it so bright and comfortable. The building is a little old but if anything goes wrong the maintenance staff is quick to fix it.
|Recommended: YesIt is nice — I tell them it's fun
|Recommended: YesGreat concept, design, and program — I love that as a renter I am not responsible for the lease of the entire apartment. I only have to pay for my room. the down side of that is that my roommates can be anyone. It would help to have a screening or pre-move-in meeting process given the volume of applicants. Aside from that this is a great set up and facility.
|Recommended: YesClean and suitable for college life — The staff are great at solving issues and trying to help, able to hear neighbors if you live under loud people
|Recommended: YesWithin Walking Distance of the University — It's a nice and close complex to the University. Its affordable and welcoming.
|Recommended: YesI have loved it here so far — It's the best bang for your buck. The price is more expensive than lesser apartments, but definitely a good value. Other, more expensive apartments are not worth the money. Great staff
|Recommended: YesNoisy but cozy — You can hear your upstairs neighbors and the you can hear all the trucks going to market of choice and to pick up trash but the apartments themselves are cozy and nice
|Recommended: YesQuite nice Homey and friendly. — So far, it's been relatively quiet and nice. My roommates and I have plenty of space to both interact with each other and also escape to our own rooms, and the privacy is nice. Kitchen space is on the small side, but it all functions and is fairly easy to keep clean. Overall, we've had a nice time here
|Recommended: YesGood Experience in the Skybox — Living in here so far has been great, the workers in the skybox are amazing. The move in requirements are easy to do and the rooms are good to live in.
|Recommended: YesCutest Campus Apartments — As a working college student, I was somewhat worried that I wouldn't be getting what I'm paying for before I moved. Not only am I getting what I paid for as my apartment has a great location and a great setup, but the staff has been very friendly and accommodating considering the current circumstances. Any issues we have had have been minor and have been resolved within hours by friendly maintenance staff. You can't beat the price for the location
|Recommended: YesBetter than I expected — It was a very nice and warm welcome. Great staff, it felt like they knew us and remembered our names whenever we see each other pass by. The apartment itself is good, some small things that needed to be fixed but nothing major.
|Recommended: YesI love it — It's very nice. There is a grocery store literally 3 minutes away, walking distance. We get 15 off at The Wild Duck, and everyone is very friendly.
|Recommended: YesIt's clean and good size. — I would describe the apartment layout, the price, the location, and the accessibility of staff.
|Recommended: YesGood place to live. — Really close to the university, walking distance.